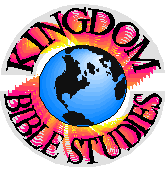 "Teaching the things concerning the kingdom of God..."
J. Preston Eby

Saviour of the World Series
Just What Do You Mean...
The Sinner Must Decide
The Shepherd Seeks The Sheep
The Will Of Man; I Will Draw All Men Unto Me By One Man
God's Plan Of The Ages
The Purpose Of God In This Age
Redemption In Two Parts
As In Adam - So In Christ
Every Man In His Own Order
All Things In Subjection
God All In All
I Will Draw All Men Unto Me God's Oath - To Save All
The Justification
Of All Mankind
Mercy Upon All
Why Teach Salvation of All?
Man - Not God - Is Reconciled!
Reconciling All Things
The Ministry Of Reconciliation
Past Times Of Judgment
Future Times Of Destructive Judgment
Judgments Of The Believer
The Nature Of Judgment
The Judgment Of The Nations
God's Purpose For The Church
Judgment And Restoration Of The Nations
The Judgment Day
The Ministry Of Judging
The Ministry Of Redemption And Restoration

There Is One God
The Lord Our God Is One
All Things Created By God
All Things Created In Christ
All Things Out Of Him
The Unfragmented One
All Things Through Him
All Things Into Him
Restitution
God Has A
Plan The Plan Of the Ages
AION-An Age
The Ages of the Ages
The Age of the Ages
AIONIOS-The Life of the Ages
Time vs. Eternity
The God of the Ages
From Time to Eternity
Ages-Lasting Correction
The Wages Of Sin Is Death!
The Saviour Of The World
Infinite Grace
A "Second Chance?"
Hell - The Hadean State
The Keys Of Death And Hell
When Christ Preached In Hell!
The Punishment Must Fit
the Crime
The Good Shepherd
To Hell And Back
The Great Gulf
The Prodigal Son
God Gains Attention
The Lake Of Fire
The Second Death
Not Hurt Of The Second Death
Tormented In The Presence Of The Lamb
The Power of God's Love
Love Your Enemies!
Knowing The Real Jesus
Will Jesus Torture Billions Forever? How Men Are Saved
The Law of Circularity
The Year of Jubilee; The Inheritance; Tracing Our Inheritance; Inheritance Lost; Redemption; Redemption vs. Jubilee; Limited Redemption; Jubilee! The Blowing Of Trumpets; The Jubilee Trumpet
What Is The Sin?
There Is No Unpardonable Sin!
No Forgiveness To The Age
The Day Dawns
Reconciliation In The Heavens! (All things in all realms)
The Parable
The Rich Man
Lazarus
The Deaths of the Rich Man
and Lazarus
Abraham's Bosom
Lazarus In Abraham's Bosom
The Rich Man In Torment
The Great Gulf
If you would like to receive these studies write to:
J. Preston Eby
P.O. Box 371240
El Paso TX 79937-1240
All writings are distributed on a free-will basis.
(Brother Eby does not have e-mail service)